Welcome to Sacred Spiritual Ministries

Each individual is in the midst of their own spiritual journey that will ultimately lead us back to our Creator. Sacred Spiritual Ministries is dedicated to guiding and assisting anyone in need of spiritual help.
A mission of The National Spiritual Alliance (TNSA), this ministry is proud to be part of their 100+ year history in interfaith Spiritualism. A recognized denomination, TNSA has been serving spiritual needs since 1913, and has always welcomed members from all religious backgrounds. Our colleagues who staff Sacred Spiritual Ministries are Interfaith Spiritualists, practicing the philosophy, research and science of Spiritualism while applying those concepts to the practice of other faiths.
---
What We Do!
Because each of our staff have backgrounds in various faiths, we are able to offer a large variety of interfaith spiritual services that are listed below:

Spiritual Healing
Reiki Healings
Psychic Readings
Mental Mediumship
Gallery Readings at homes and other venues
Interfaith Weddings in various religious and secular styles
Baptisms & Blessing/Naming Ceremonies
Funerals, Commitals & Memorial Services
Other Christian/Catholic Sacraments including Reconciliation & Eucharist
Prayer & Meditation Circles
Spiritual Development Circles & Seances
House & Home Cleansings
Spiritual & Pastoral Counseling






---
Sacred Spiritual Ministries at 42 Burt St., Adams, MA 01220
Powered by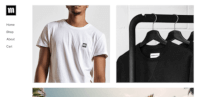 Create your own unique website with customizable templates.